Elevate Your Sales Game In NetSuite
Top 10 Must Have NetSuite Sales Integrations
NetSuite, a leading cloud-based software solution, has revolutionized the way businesses operate, especially in the sales domain. Integrations boost NetSuite's abilities, helping businesses improve sales and streamline operations.
This article lists the top 10 sales integrations that can greatly improve your NetSuite experience.
1. QSMAP – The Ultimate NetSuite Sales Integration:
QSMAP – A Geolocation Tool For NetSuite stands out as a must-have integration for any business looking to maximize their NetSuite experience.
It is a lesser know Suiteapp that greatly increases the visibility and insights of your contact database by visually plotting your database on a google map interface within your NetSuite dashboard – allowing you to see, segment and analyse data better.
Sales teams using NetSuite love this tool in particular because it was designed with them in mind and allow them to do more selling and less admin work.
QSMAP provides sales teams with instant data, easy-to-use screens, and clear visuals to help them access necessary information quickly. It's not just another integration; it's a game-changer for sales teams using NetSuite.
Key Benefits:
Manage your sales territories better by having clear boundaries and lead allocation through visualization.
Enables users to Forecast sales and allocate resources accordingly
Never miss an opportunity because it is in a small town or just buried in an excel sheet
Plan your visits more efficiently and make the most of your time in the field – sell more in less time!
No more manual data entry and manual list export – streamline your business process
2. WooCommerce Integration For NetSuite:
A robust eCommerce platform that syncs orders and customers to NetSuite in real-time, streamlining online sales, orders, and customer communication.
Merging NetSuite ERP with WooCommerce can significantly elevate your online business operations. With this integration, you can manage customer orders, inventory, shipping, financials, HCM, CRM, and marketing all from a unified platform.
The fusion of NetSuite ERP and WooCommerce optimizes your operations, curtails expenses, and paves the way for new revenue opportunities. By harnessing the strengths of both platforms, you can:
Efficiently handle customer information and orders,
Simplify your operational workflows,
Boost sales through strategic upselling directly from the dashboard.
Key Benefits:
Improved inventory synchronization
Simplified revenue management
Enhanced financial performance auditing.
3. Shopify NetSuite Integration :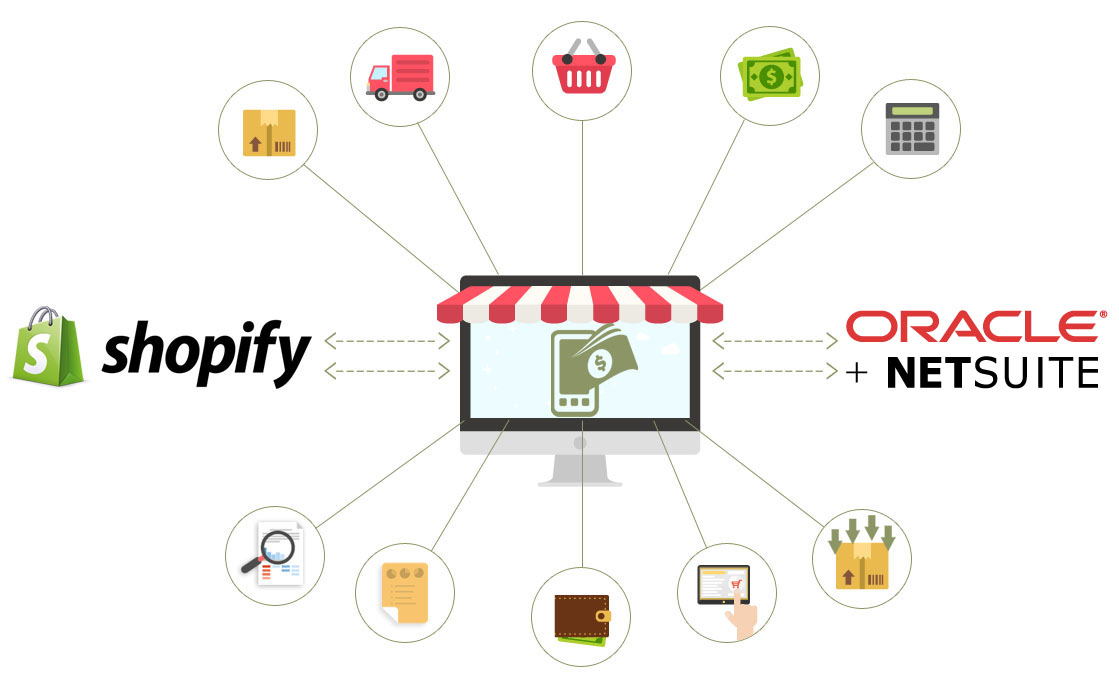 Combines Shopify's order processing with NetSuite's ERP, simplifying accounting tasks and keeping financial records current.
Pairing NetSuite with Shopify offers one of the top eCommerce solutions out there. To succeed online, use Shopify's top eCommerce features and benefit from NetSuite's versatile capabilities. This integration allows you to do so.
Shopify offers an attractive online store with special products and safe payment options. NetSuite provides inventory management, forecasting, finance, accounting, CRM, and more. This combo ensures you're well-equipped for digital success.
Merging the strengths of NetSuite's tech with Shopify's eCommerce expertise provides a holistic solution that can elevate your business. NetSuite is compatible with numerous third-party applications, including Shopify, ensuring seamless data access within the NetSuite environment.
Key Benefits:
Effortlessly handles vast transaction volumes
Manages multiple locations
Make financial reconciliation straightforward.
4. HubSpot NetSuite Integration: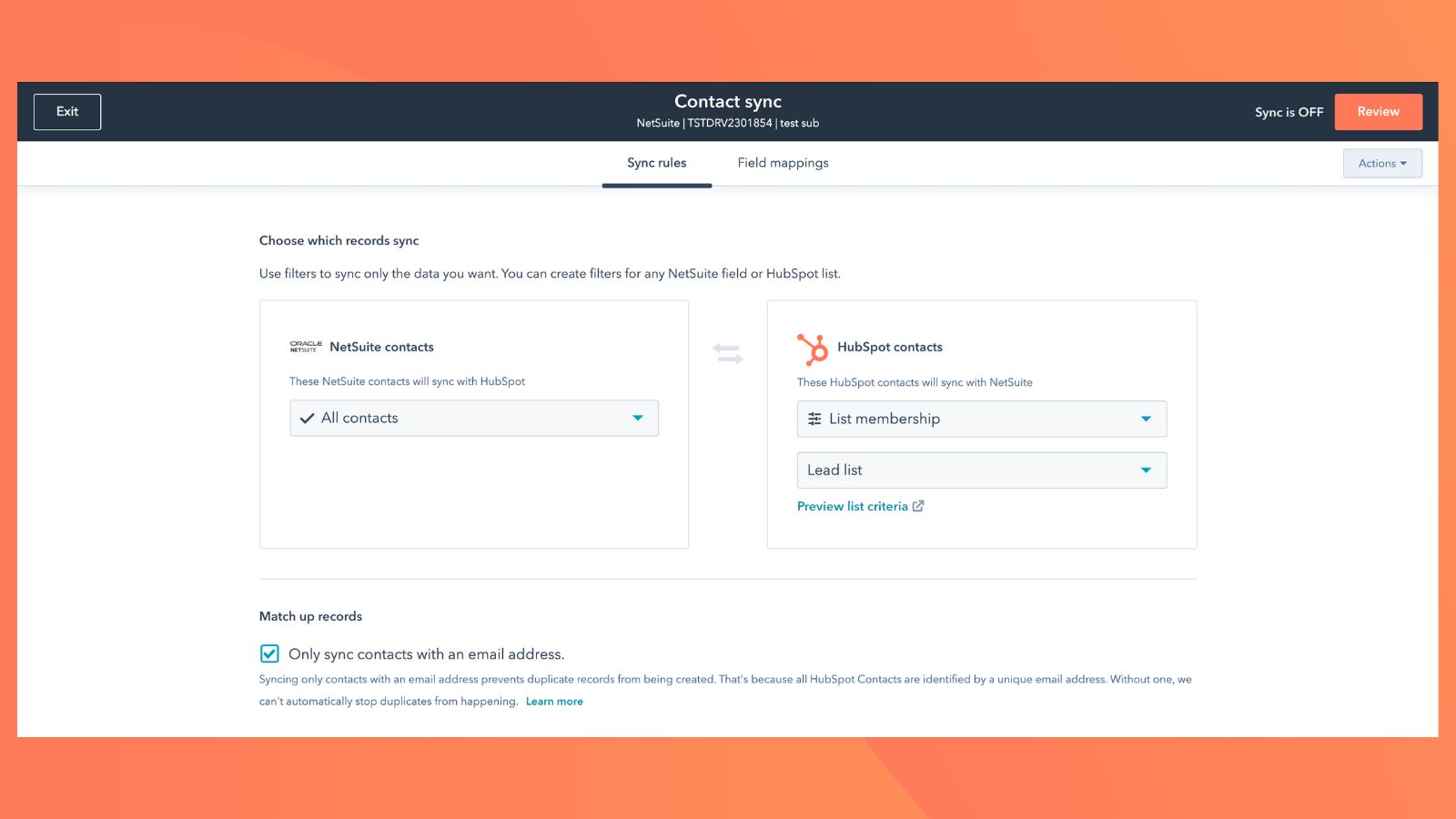 A two-way sync integration that extracts data from NetSuite to personalize marketing campaigns and monitor their success.
Combining HubSpot with NetSuite makes it easy to handle sales, marketing, and customer relations all in one spot. Think of it as blending NetSuite's cloud tools with HubSpot's email and marketing tricks.
Both HubSpot and NetSuite are big names in helping businesses manage customers and sales. So, when they team up, it's like they're joining forces to make things even better for users.
Key Benefits:
Bolsters sales and marketing collaboration
Minimize communication errors between operations and finance support teams.
5. Zendesk Strongpoint For NetSuite:
Elevates customer service by channelling customer data and service tickets from NetSuite directly to Zendesk, facilitating rapid complaint resolution.
Both NetSuite and Zendesk provide CRM features, but Zendesk is particularly renowned for its customer support strengths. Your support team can use Zendesk's support features and access real-time data from NetSuite ERP by combining NetSuite and Zendesk.
The fusion of NetSuite and Zendesk aims to offer a unified perspective of your customer support activities. This integration enables you to import all Zendesk details — from tickets to comments — directly into NetSuite.
Furthermore, you can effortlessly sort and prioritize incoming queries in NetSuite ERP through the Zendesk platform. When a concern is highlighted, it's automatically routed to a specific queue in NetSuite ERP, ready for a specialist's attention.
By combining Zendesk and NetSuite, you can improve customer service, increase loyalty, and create brand advocates.
Key Benefits:
Seamless management of customer interactions
Efficient resolution of submitted tickets
Amplifying the overall customer service experience.
Refines financial processes by automating spend management, accounts payable, and procure-to-pay processes, swiftly connecting to NetSuite.
Key Benefits:
Enhanced expense management
Real-time purchase order management
Automatic bill payment reconciliation with journal entries.
7. ShipStation NetSuite Connector:
Improves shipping by managing partial orders, creating labels, and recording shipped items in a unified way with NetSuite.
Key Benefits:
Precise tracking of freight expenses and shipping timelines
Assisting in more accurate spend forecasts and budgeting.
Celigo is a integration platform as a service (IPaaS) Provides a plethora of NetSuite Integration apps, including pre-built connectors and templates for renowned applications like Salesforce and Google.
Key Benefits:
Effortless customization
A broad spectrum of integration solutions tailored to specific business requirements.
A netsuite connector that opens up multiple integration options for your NetSuite account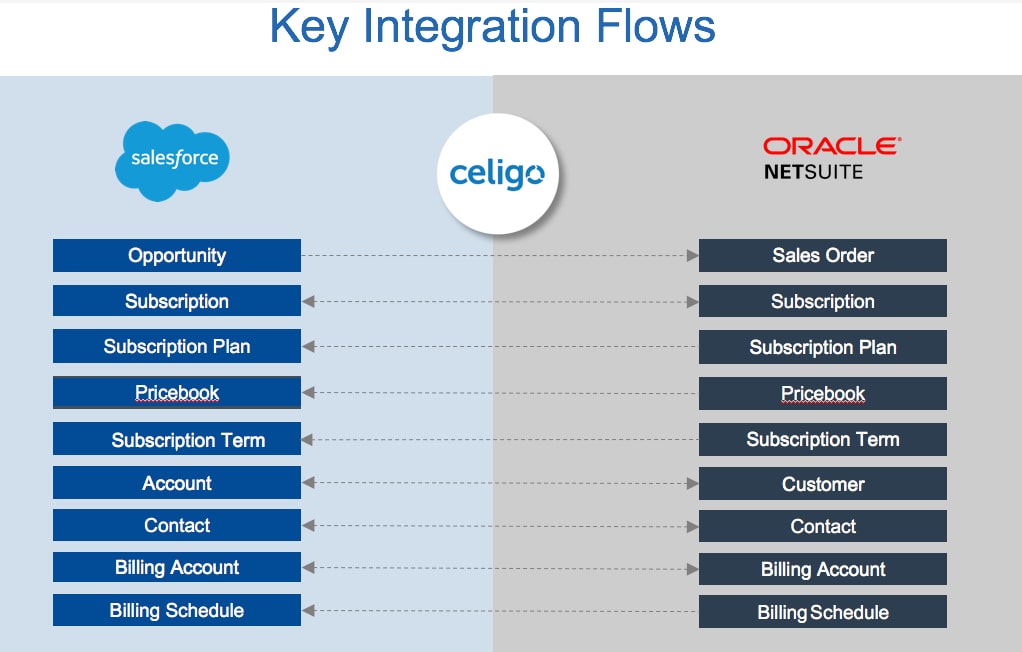 Streamlines data synchronization between NetSuite and Salesforce, enhancing the flow of customer and sales data.
Key Benefits:
Refined sales processes
Superior customer data management
Bolstered marketing strategies.
10. Google (via Celigo):
Augments collaboration and data sharing by integrating Google applications with NetSuite.
Key Benefits:
Optimized workflow
Enhanced data accessibility
Improved team collaboration.
NetSuite, with its vast array of integrations, offers businesses the tools they need to stay ahead in the competitive sales landscape. From enhancing customer relationships to streamlining processes, these integrations are pivotal for success.
And leading the pack is QSMAP, the ultimate tool that promises to redefine your sales performance.
QSMAP customers say it makes their jobs easier and boosts productivity, leading to increased revenue. On average sales leaders and sales teams that use QSMAP as part of the NetSuite stack see an uplift in sales rep productivity by 44%.
If this sounds like something you need for your team, contact us today for a demo call.